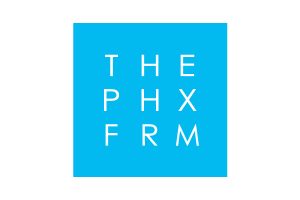 TEMPE, Ariz. – The Phoenix Forum has issued a call for speakers to participate in the event's Seminar Series program, which will cover a wide variety of topics and industry sectors.
"At The Phoenix Forum, we believe that it's not just who you know, but what you know that provides valuable insight to our show attendees," TPF stated in a post detailing its call for speakers. So, as we put the finishing touches on our 2019 session topics, we are actively accepting Speaker Requests from the best and brightest presenters in each segment of the Industry."
The TPF said requirements for speakers include complete adherence to the TPF "no commercialism" or "self-promotion" policy, meaning speakers must "share their information in an educational, non-commercial and non-self-promotional manner."
Speakers should also be willing to "present new concepts and ideas, not available from other sources," and willing to provide any or all of the following for pre- and post-show promotions: The speaker's name, job title, company name, biography and image for show promotion.
"Speaking on a panel at The Phoenix Forum will enhance your professional profile and increase exposure for your business," TPF stated in its post. "Speakers are able to network with dedicated Industry professionals and influence our community thought leaders and decision makers."
TPF said this year's seminar series program will "focus on topics that are important to anyone who wishes to learn and stay up-to-date with the latest business, technology, regulatory and content issues and trends in the Adult Entertainment Industry."
Potential topics and areas covered at the 2019 TPF include Business 101, Gay Business 101, Legal & Regulatory, Social Media, Technology, Traffic, Cam Performers Business, Age Verification, Paysites, State of the Industry (Business Leaders), State of the Industry (Cams Leaders) and LGBTQ Industry.
"If you are interested in being an expert in the room, and speaking on a The Phoenix Forum 2019 panel, we are happy to consider your participation and we welcome your involvement," TPF stated in its post. "To submit your Speaker Request, please email us at seminars@thephoenixforum.com, and please include your list of session topics where you can best contribute to our program."
For more information on TPF, go to ThePhoenixForum.com. To read TPF's call for speakers in its entirety, click here.