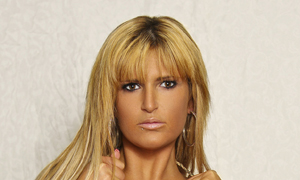 Inked adult star and proud Jersey Girl, Payton Sin Claire, will be appearing at the Villain Arts, 21st annual Philadelphia Tattoo Arts Convention on Saturday, February 16th at the Pennsylvania Convention Center where she will be greeting fans at her own booth from 11am to midnight.
"I can't wait for tomorrow's convention! I love all my fans, but the ones who love tattoos as much as I do are extra special. It's like we're from the same tribe and share the same lifestyle," says Payton. "I'm going to be selling merchandise and allowing my fans to have photos taken with me holding my boobs for a tip, but most of all I'm looking forward to spending some quality time with like-minded people."
For more information on the Philadelphia Tattoo Arts Convention fans may go here.
The Pennsylvania Convention Center is located at 131 N Broad St, Philadelphia, PA 19107.
You may follow Villain Arts on their website.