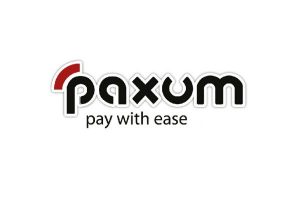 MONTREAL – Paxum, the payment processor used by companies to pay and settle their affiliate invoices worldwide, has announced the activation of EFT Withdrawal for clients with bank accounts in Romanian Leu (RON) Verified Paxum clients with bank accounts in Romania can now initiate EFT Withdrawals from their Paxum US Dollars, (USD), Euros (EUR), or British Pounds (GBP) currency accounts to their local Romanian bank account.
"Paxum is a popular payment method for Romanian cam performers, studios and affiliates, and many of those clients have requested the option to withdraw by EFT," said Paxum's Ruth Blair. "We're happy to announce we've added EFT as another withdrawal option for Romanian clients, plus we've made a small user-friendly change: There's no longer any need to convert Paxum account funds to RON currency first, making withdrawal faster and easier."
EFT withdrawals typically are received by the specified bank account within 3-7 business days of submitting the request with a fee of $5 USD flat fee per transfer for EFT withdrawal.
Romanian clients can request an EFT withdrawal from their USD, EUR, or GBP Paxum currency account directly, Blair said. Transfer to RON currency prior to withdrawal is not necessary. The currency conversion to RON occurs upon receipt at the client's local bank.
The addition of EFT Withdrawal for Romanian clients is the first part of a series of planned additions to further expand the Paxum's withdrawal options over the next few months, the company said in a statement, adding that more updates will be coming soon.
For more information about Paxum, or to register for a free account, please visit Paxum.com.