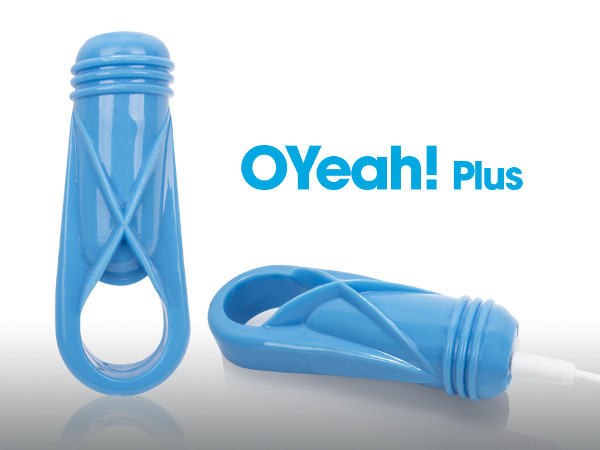 LOS ANGELES – Intimate toy company Screaming O has upgraded one of its best-selling products, the OYeah! vibrating cock ring. The new Charged OYeah! Plus delivers penetrating vibration from a rechargeable Vooom® motor.
The Charged OYeah! Plus is powered by a rechargeable motor positioned vertically for improved clitoral contact. The elongated motor is equipped with 10 vibration functions amplified by a crisscross fin pattern. The ring is more elastic for a near-universal fit, and its extra-wide construction provides improved stability and comfort.
The Charged OYeah! Plus is made of SEBS and ABS materials and is lab-certified as body-safe.
"The Charged OYeah! Plus is a great way for couples to enhance their pleasure together," said Screaming O Account Executive Conde Aumann. "The stretchy cock ring along with the Vooom® vibration and cross-fin pattern are designed to ensure that both partners can enjoy the benefits for a truly satisfying experience."
The device offers more than 60 minutes of vibration on a single charge. It's 100-percent waterproof; available in blue, gray and purple; and bears a two-year limited warranty.
For more information, visit ScreamingO.com, email conde@thescreamingo.com, or follow the company on Facebook.