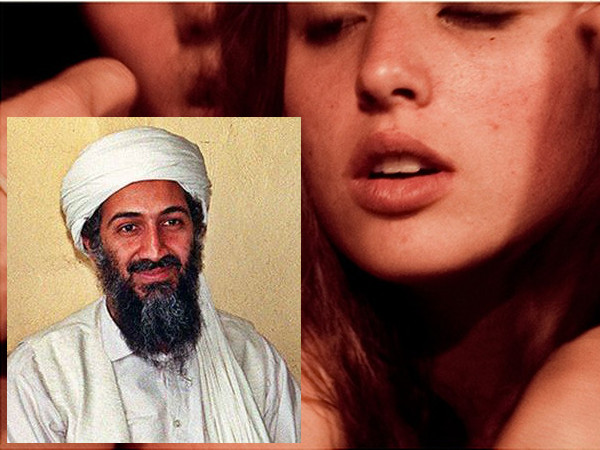 WASHINGTON – When U.S. Navy Seals raided al-Qaeda leader Osama bin Laden's Abbottabad, Pakistan, compound in 2011, they uncovered a huge trove of documents intelligence authorities considered a boon to the war on terror. Ever since, various entities within the intelligence community have been pouring over the material, declassifying and releasing much of it in the interest of "transparency."
A third large batch of declassified material was posted in January to the website Bin Laden's Bookshelf, run by the Office of the Director of National Intelligence. CIA Director Mike Pompeo on Monday told Fox News more will be released "very soon."
Not among the soon-to-be-released digitized secrets of the man who once was the world's most-wanted villain? Bin Laden's porn stash.
"[W]e will release all but — there's some pornography, there's some copyrighted material — and everything other than those items will be released in the weeks ahead," Pompeo said.
Bin Laden's porn has fascinated the public since Reuters reported about the discovery in May 2011.
"The pornography recovered in bin Laden's compound in Abbottabad, Pakistan, consists of modern, electronically recorded video and is fairly extensive, according to officials, who discussed the discovery with Reuters on condition of anonymity," reporters Mark Hosenball and Tabassum Zakaria wrote.
They also noted no one could be sure whether bin Laden himself actually viewed the smut. Nevertheless, speculation ran wild about the nature and purpose of the material. Was it merely for sexual gratification — which seems at odds with the pious Muslim aspect bin Laden displayed to the world — or did the porn contain some kind of steganography; some secret code that would reveal the Islamic terrorists' next move?
With bin Laden killed during the raid and U.S. government spooks hiding the goods, the world may never know.
Image of bin Laden © Canada Free Press.