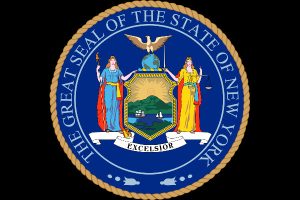 ALBANY, N.Y. – New York General Assembly Member Félix Ortiz has introduced a bill which would establish a $2 "surcharge on sexually oriented media," the proceeds of which would be used to establish a "crime victims fund" in the state.
Under Bill A03417, the term "sexually oriented media" is defined as "a magazine, video, DVD or internet website whose domain name is registered in this state, where the content of such magazine, video, DVD or internet website features nude pictures or nude performances."
The bill defines "nude" as "entirely unclothed… or clothed in a manner that leaves uncovered or visible through less than fully opaque clothing any portion of the breasts below the top of the areola of the breasts, if the person is female, or any portion of the genitals or buttocks."
Under the bill, the surcharge would apply as follows: "for each magazine, video or DVD purchased in this state, two dollars for each magazine, video or DVD purchased; or… for each download purchased from an internet website, two dollars for each download purchased."
The wording of the bill as it pertains to websites would be sure to raise a host of practical questions, quite apart from legal and constitutional concerns such a law would create.
If a consumer purchases a subscription to an adult website which streams its content rather than offering it for download, for example, would the $2 surcharge apply to each month purchased by the consumer? Would it apply only to the initial act of subscribing? Or, given that such a subscription may not involve any "downloading" of content, would the surcharge simply not apply at all?
For what it's worth, the bill is much clearer on the question of to whom the law would apply – with the answer being essentially any entity in New York which sells products that fit within the bill's definition of sexually oriented media.
"Any person, firm, corporation, partnership or any other business entity that sells sexually oriented media shall be liable for the collection of the surcharge imposed by this section," the bill states. "Every business subject to the provisions of this section shall remit the total of funds collected from the surcharge established pursuant to this section to the commissioner of taxation and finance for deposit into the crime victims fund."
Should the New York bill pass, it could face difficulty surviving court scrutiny.
"Expressive activities cannot be singled out for a special tax without violating the First Amendment," attorney Larry Walters told YNOT. "So, there are serious constitutional concerns with this bill. Many similar bills have been proposed for political purposes but fail to become law. However, Texas has had success with defending a 'pole tax' in adult strip clubs."
The difference between the so-called "pole tax" imposed on strip clubs and a bill like the one being contemplated by the New York legislature is that the pole tax isn't seen (by some courts, at least) as a tax on First Amendment-protected expression, but as a mitigation of negative side effects allegedly caused by the presence of adult businesses.
"The government typically argues that the tax is not based on the expressive activities themselves, but on their 'adverse secondary effects,'" Walters explained. "This is a legal fiction created by the courts to justify regulation of brick and mortar adult businesses. Any attempt to extend this argument to downloading adult media from the internet seems doomed to failure, since adult websites do not cause secondary effects such as urban blight, increased crime, litter, etc. Similar efforts to impose adult zoning and licensing regulations on adult website businesses have been struck down by the courts."
Of course, the point of introducing a bill like the one Ortiz has sponsored in New York often isn't to make new law, or effectively address a perceived societal ill. Sometimes, lawmakers propose such legislation to send a message to their constituents that they are 'tough' on whatever issue it is the bill is purported to address – or to join in the chorus of voices expressing concern over a hot topic of the day. In this case, Walters sees yet another effort to associate porn with the scourge of human trafficking.
"The bill represents another attempt to tie adult entertainment to human trafficking and child prostitution, without any factual basis," Walters said.