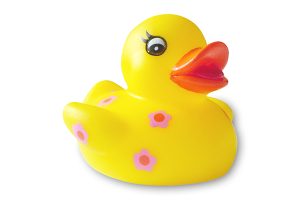 Professional novelty reviewer Cara Sutra, 37, is getting positive, albeit somewhat sensationalized, attention from mainstream sites keen on sensationalization — Daily Mail, The Mirror and The Star.
Lovehoney recently published its 200,000th product review. To mark the occasion, the mainstream press has focused on one of the company's biggest success stories – Cara Sutra. A former banker, Sutra cut her teeth reviewing toys for the retailer before creating her own blog and starting a new career as a professional sex toy tester.
Sutra is now one of the highest profile names in the sex-positive and toy blogging communities. She has been voted Best Erotic Writer several times by ETO (Erotic Trade Only) readers and is a regular contributor to the magazine.
Sutra has said: "I am earning half what I was in banking but I am having twice as much fun. I hated being a banker and now I get paid for doing something I feel really passionate about."
Sutra's partner has also been featured in some of the coverage. "I often have to review couples' toys with [my partner]," Sutra has said. "Obviously that is fun to do but you have to maintain your professionalism and work out what aspects of the product work well and what don't. Overall I would say that my job enhances our sex life. Sex is like a muscle – the more you use it, the more active it is."
It's encouraging to get a peek into sex toy reviewers' worlds, especially a person as prolific as Sutra. It's a bit frustrating to see her work reflected upon with the Can you believe it?-tone so common in the mainstream press when the sex industry is involved, but the positive undertones of this coverage help balance that out.
Sutra's blog can be found here.