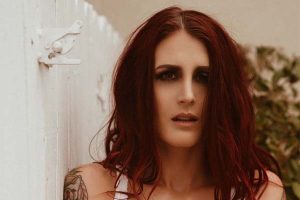 Fiery redhead Tana Lea is a Texas native with an insatiable love of being watched.
Producing her own scenes and vlogging on ever-growing Youtube channel, Lea also shoots for others like ArchAngel, Devil's Film and XBLAZE. An early mover, shaker and money maker with Snapchat and a 2018 Inked Awards nominee for "Social Media Queen," Lea also knows how to work her brand to maximum monetization via various online portals.
She claims no real niche in her work, just a consistent desire to give her fans more and more of herself. We recently got to speak with Lea, and she explained all this — and more.
YNOT: Are you looking for anything specific in what you shoot?
Tana Lea: Not really, I just try to be myself in stuff I shoot for myself or anybody else.
I recently shot for Kink, something I had never done, and it was lots of fun. They really know what they are doing, and they are certainly a niche site. I certainly liked the times I have dommed guys, but with the Kink shoot, I found there was one scene where I was getting spanked, a really hard spanking actually, but I went out of my way not to show it was affecting me, which just drove the scene more and the dom guy even wilder. So maybe my niche could be a girl who takes a spanking but shows it doesn't bother her? Something like that.
Could be, there's got to be an audience for that. We hear all the time, as I am sure you do, that finding a niche is the best way to build an audience.
I definitely hear that all the time, but I really haven't found one.
I was thinking with newer series you have co-produced lately, like "Kidnap Me" and "Hire Me," that maybe you shoot stuff for yourself that has more a theme?
I think what's happened in my case, and something I am happy about is that I am just being myself as much as possible and putting lots of me out there. I mean, I am too young to be a MILF but too old for like a college-aged thing, so all along I have just posted stuff I am into or have worked more and more with companies that have some cool stuff to say, like ArchAngel and XBLAZE.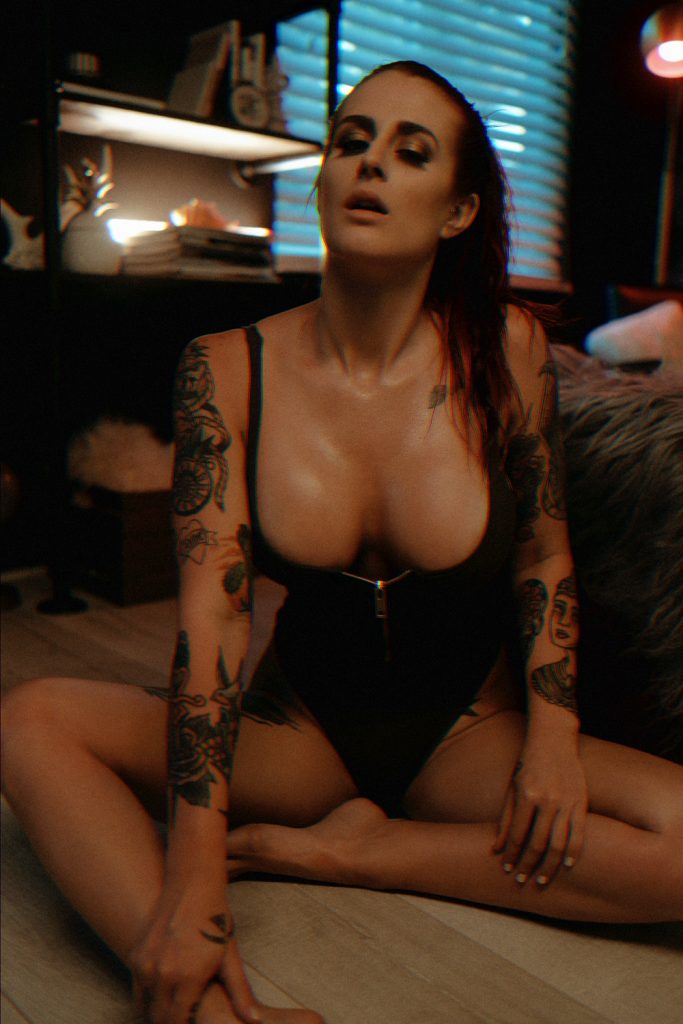 Yes, XBLAZE — There's a perfect example of the intersection of two specific interests that have created kind of a niche, right?
Well, in the XBLAZE case, they hired me first then found out I am a big weed smoker, so I fit right in with them. When we were shooting the scenes and I was supposedly on the phone ordering the weed, I kept asking what kind it was supposed to be — those kind of questions I ask in real life.
They have brought together two big business people are into. It's very cool to connect weed and porn, I think.
You are one of only a very small group of adult performers who made money early on through Snapchat, which has led to you continuing a very healthy social media presence, right?
I've been making money off of Snapchat since 2014 — before Snapchat was cool, I was taking in money for a premium Snapchat. I got on the ground floor there, but they also deleted me countless times. I was working counter to the model they were creating, and frankly, they couldn't understand it. So I finally went to see them, went to their corporate offices in fact, and had lunch with the brass. I mean, they knew me and I was welcomed. They were all really cool and nice. While I was walking through, I met a few of their tech guys — young dudes working in the shop — and they all knew me.
So when the head guy said nobody would pay 99 cents in the app store for my Snapchat access, I just simply asked the tech guys. They said, sure they would pay for that access to me. All the other places and people I have worked with, Reddit, Fleshlight, MindGeek — they all know me as a woman who works hard and gets it done.
Can one get oversaturated though in social media, even if you are making good money with it?
Frankly, I don't have enough time to post all I want to. With my daily Youtube diaries, which are not even porn, and all the content I still need to get through all on my hard drive, I have more I want to get up, so no, there's not too much of me on social media. There needs to be more. The more the fans know me, the more they come to find my stuff.
Find Tana Lea at thetanalea.com. Find her on Twitter at @thetanalea and on Snapchat at Snapchat.com/add/bigredhoe.