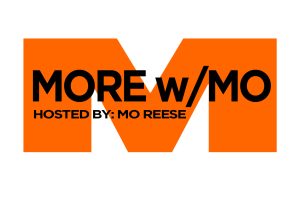 Los Angeles, CA – The average guy with a not so average job, Mo Reese, is excited to announce the re-launch of his popular and innovative podcast, "MORE w/Mo."
"My goal as it was when the show started [wa]s to talk to members of the adult industry about more than just what they do on camera or behind the camera. I want listeners to get to know more about these talented people that they may have only seen having sex," Reese explained.
After a year and a half away from the mic, Reese realized how much he missed doing interviews with adult industry talent and decided to dust off the equipment and record some new episodes.
"'MORE w/Mo' was the brainchild of Richard Avery, the owner of Juliland.com and Juliland Radio. Richard invited me to be the first male host in the Juliland Universe 5 years ago," Reese explained.
"Richard and I did 200 episodes of the show together and after the last episode, he decided that he was ready to step away from the show. I will miss doing interviews with him and the fun banter we had, but I'm looking forward to the future and going at it on my own," he continued.
Six new episodes of "MORE w/Mo" have already been launched, the latest featuring Abigail Mac.
"I'm still getting used to doing this again, but I'm very happy with the interviews I've done with Karla Lane, Lily Lane, Jessica Lust, Kira Noir, Michael Vegas and Abigail Mac. Did I do enough name dropping there?" Reese joked.
New and original episodes of "MORE w/Mo" are currently available on SoundCloud here — https://soundcloud.com/morewithmo — but Reese plans on releasing the show on other platforms in the coming months.
Reese, much like many other adult industry members, wears too many different hats to list. Besides his podcast, you can always find Reese on Twitter at @MOXXX.
I may be at @Cinemark to see @SpiderVerse this morning, but as always, I'm repping my favorite superhero #Batman. pic.twitter.com/XMjgpKLngN

— Mo Reese (@MOXXX) March 5, 2019