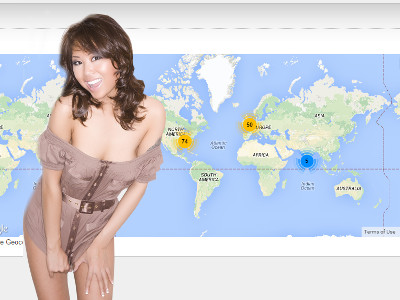 LONDON – An employment agency specializing in jobs in the adult entertainment sector has added an interactive map to its website in order to help applicants pin down the location of positions worldwide.
Lust Jobs' map allows users to click on the continent, then country or state, and then the city to see all jobs in the area. The map displays positions in 14 categories include affiliate marketing, exotic dancers, technology and photography, plus detailed descriptions and pay rates.
Lust Jobs assists applicants and employers to find one another in the U.S., Europe, Australia and Asia. The service is free for both sides of the equation, because the site pays its way by selling space for feature ads and banners.
"Many photographers and videographers have trouble finding models in their area," said Lust Jobs owner Helmuts Meskonis. "The new interactive map feature should help jobs seekers and potential employers get linked together more easily. The tool is in its early stages right now, and we will be adding more features in the future."
For more information, visit the site or email Meskonis.