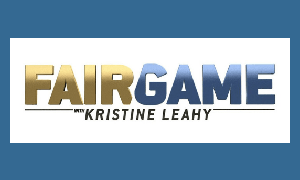 Adult industry icon Lisa Ann talks sports on Fox Sports One show, Fair Game with Kristine Leahy, today at 5:30pm EST/2:30pm PST.
"I have been following Kristine Leahy for her career and really enjoy listening and watching her take on sports," says Lisa Ann. "When I got the invite to be a guest on her show on FS1 Fair Game, I was honored! This episode was an inspiration for some fun still out there to be had!"
Fans may catch Lisa Ann on Fair Game here.
Fans can now also keep up with Lisa Ann's life adventures on her YouTube Channel.