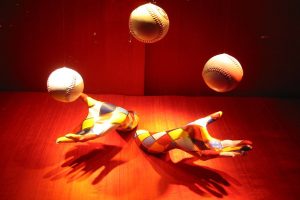 KANSAS CITY – The anti-porn organization Fight the New Drug ("FTND") is celebrating the fact the Kansas City Royals have recognized "how the proven negative effects of porn and sexual exploitation have the potential to impact their players and overall team culture" by holding a live presentation led by  FTND members during a recent spring training session.
"We're proud to say that this past weekend Dayton Moore, General Manager of the Kansas City Royals, invited our team out to their spring training weekend for a live presentation event with their coaches and players, and it went fantastically," FTND stated in a blog post about the event.
Moore made clear his feelings about porn and its alleged detrimental effects on viewers last year, during a press conference at which he was addressing pitcher Danny Duffy's DUI arrest.
"We've done a lot of leadership stuff with our players," Moore said at the time. "Very transparent about things that happen in our game, not only with drugs and alcohol. We talk about pornography and the effects of what that does to the minds of players and the distractions, and how that leads to abuse of –- domestic abuse –- to abuse of women. How it impacts relationships. We talk about a lot of things."
There's a direct connection between Moore's comments at the press conference last August and the recent spring training presentation by FTND.
"We first met up with the management team for the Kansas City Royals in December, after Dayton Moore's comments about the harmful effects of porn and its connection to domestic violence during a press conference went viral," the group stated in its blog post. "We featured him on Facebook and got a ton of support from our Fighters for his speaking out, as well as a call from Dayton himself."
According to Clay Olsen, the co-founder and president of FTND, the presentation is just the beginning of the Royals organization addressing porn with its players.
"This isn't a one-and-done deal," Olsen said. "This is something this organization will be addressing in time to come. In addition to many other health focuses and training aspects, this will be one of the issues they cover with the players. They care about their players' well-being."
FTND also clearly hopes the Royals won't be the last or only Major League Baseball team to take up their cause, as the group's post also encourages FTND "fighters" to show their support for the team and spread the word about the Royals' anti-porn efforts.
"If you agree that we need more teams stepping up to the plate as examples in society, SHARE this post and show your appreciation for the steps they're taking to fight against porn and sexual exploitation," the FTND wrote.
Whether other MLB teams will follow the Royals' lead remains to be seen. So far as I'm aware, Moore is the only executive in the MLB who has publicly criticized porn or drawn a connection between porn and domestic violence, but this doesn't mean there are no others in the MLB who harbor similar opinions.
Thus far, most media coverage of the Royals' anti-porn presentation has been neutral, although there have been a few mild wisecracks aimed at the organization.
"(A)t the end of the year, when the Royals have gone 68-94, at least they'll be able to hold onto this," quipped Emma Baccellieri of Deadspin.