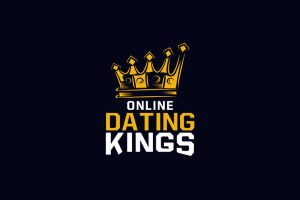 SCHINDELLEGI, Switzerland – InterMaxGroup AG, a Switzerland-based online dating site operator, has announced the launch of Online Dating Kings, a new affiliate program designed to combine the company's "proven track record of delivering top ROI to its affiliates with a plan to further expand its in-house created dating offers portfolio and GEO coverage."
In a press release announcing the launch, InterMaxgroup said Online Dating Kings is "a natural expansion of the company's trademark affiliate program imaXcash, dubbed the 'Online Dating Money Machine.'"
"The new program will include brand new offers and promo tools, and will be open to an even wider range of internet marketers, with a planned expansion in new GEO's," the company added in its release. "This is all in addition to the company's proven best-sellers."
InterMaxGroup said imaXcash had a very successful year in 2018, including an average increase of 43% ROI for the program's affiliates and will "stay on the market, as a household name and a standalone entity, with a future focus on niche dating." The company also noted that current imaXcash affiliates "are not required to switch programs in order to continue promoting their established, preferred offers."
The company said Online Dating Kings has launched with an initial focus on 10 core markets – Germany, Austria, Czech Republic, Slovakia, Poland, Romania, Croatia, Serbia, United Kingdom and the United States. InterMaxGroup said more target markets will follow "in the near future."
"Establishing the new brand is a natural evolution – it will enable us to target new markets, with brand new offers, and make our know-how and proven track record available to an even wider range of affiliates," said Carl Borowitz, marketing manager for InterMaxGroup. "That all while imaXcash will remain a steady money maker with a future focus on a different market segment, niche dating."
Online Dating Kings offers 70% revshare, with payment on a cost per-acquisition (CPA) basis available for those preferring a faster turnover. The company said all its offers and promo tools are "rigorously tested in order to solidify top ROI, with advanced tracking available." The program's advanced promo tools include profile deeplinking, a custom banner and profile-arrays generator and RSS feeds, among others.
New affiliates who sign up for Online Dating Kings prior to March 31 can take advantage of a special promotion under which they will receive a revshare payout of 80% during the month of April.
For more information on the Online Dating Kings program or to sign up for an account, go to www.onlinedatingkings.com.