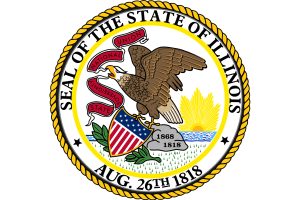 SPRINGFIELD, Ill. – Last week, the Illinois General Assembly quietly 'tabled' HB 2616, AKA the "Human Trafficking and Child Exploitation Prevention Act" ("HTCEPA").
While tabling a bill isn't quite the same thing as outright rejecting it – tabled bills can be resuscitated in a subsequent legislative session – this move on the part of the Assembly means the bill will not be voted on during the current legislative session, and it may spell the end of any serious consideration of passing it in the future, as well.
Like versions of the HTCEPA proposed in other states, the Illinois iteration of the bill would make it a crime for a person to "manufacture, sell, offer for sale, lease, or distribute a product that makes content accessible on the Internet unless the product contains digital blocking capability that attempts to render websites displaying obscene material…. inaccessible by default."
The now-tabled bill did have one wrinkle not present in the other versions of the HTCEPA: language stating that if the device is "sold to a minor, the digital blocking capability is active and attempting to make websites displaying obscene material inaccessible by default." Other versions of the HTCEPA would require the filter to be on by default for all purchasers, not just when a device is sold to a minor.
Such language likely wouldn't save the law from having serious constitutional defects however, in part because what the legislation envisions – software that automatically blocks "obscene" material – is a flawed idea from the start.
As attorney Larry Walters noted in comments pertaining to a version of the HTCEPA under consideration in Minnesota, whether any given material is obscene or not is a fact-dependent question which must be considered on a case-by-case basis.
"It is true that obscenity is not constitutionally protected," Walters said at the time. "The obvious problem with this concept is that no product manufacturer knows, in advance, what material might be deemed obscene by some judge or jury somewhere in the country, applying some variant of community standards."
In addition to its constitutional defects, the HTCEPA and other legislation like it suffers from another problem, one of which lawmakers in several different states seemed unaware until media in their respective states began asking about it. That flaw is that the bill's author and primary champion is Chris Sevier, a man who brings with him some problematic baggage, to say the least.
In any event, whether the Illinois Assembly merely has decided not to vote on the bill in the current session, or intends to permanently abandon it, the fact the bill will not be voted upon is good news for the people of Illinois. After all, even residents of the state who might favor the proposal probably wouldn't applaud their state having to spend money defending the bill – quite likely in vain – from lawsuits challenging its constitutionality.