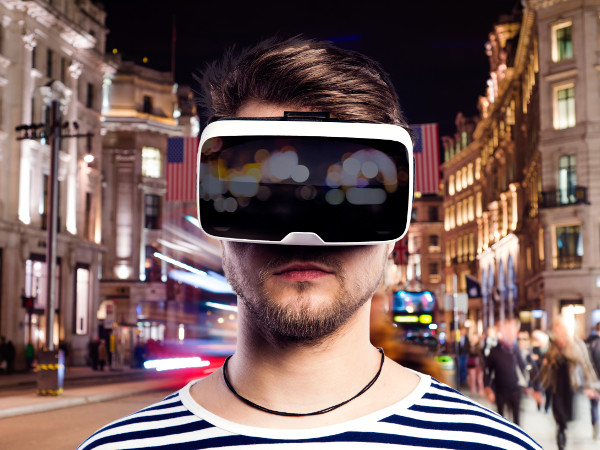 CYBERSPACE – Evidently, Santa delivered a ton of virtual reality headsets this year. What was the first thing a whole lot of people did after opening the package? Search for virtual-reality porn, apparently.
On Dec. 25 and 26, Google Trends showed a tremendous spike in searches for all things VR. Among the top queries, two generic terms — "best vr apps" (up 140 percent) and "vr apps" (up 130 percent) — outperformed VR porn-related searches, although it's impossible to know exactly what those searchers sought.
However, it's a pretty sure bet users who searched for "vr porn apps" were looking for adult content. The spike in search volume for that term, bolstered primarily by users in the U.S. and U.K., amounted to 100 percent, or double the volume of searches performed on Dec. 24.
Compared to 30 days earlier, VR porn-related searches were up by a factor of five.
Also on the rise over the three-day Christmas weekend were "vr por," "vr pirn" and "vr porn app," each of which increased by 50 percent. Only slightly behind was "tranny vr porn," with an increase of 40 percent.
None of the terms performed shabbily in the Googleverse. The search engine's top trending search for 2016 occurred in January. When the Powerball lottery reached a record-breaking jackpot of $1.58 billion, searches for "powerball" spiked 166 percent.