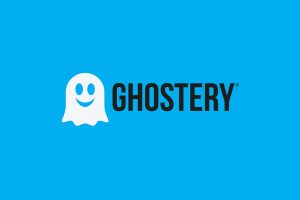 NEW YORK – While it was reportedly already widely-used at the time, the first time I recall hearing of the Ghostery privacy browser was when it was name-dropped by Edward Snowden during his appearance via live-stream at South by Southwest Interactive in 2014.
Say what you will about Snowden, but as endorsements for privacy-focused web browsers go, a company can do much worse than having their product mentioned approvingly by the controversial NSA whistle-blower.
While the browser was first developed in 2009 and had a solid user-base going by the time Snowden referenced it at SXSW, in the years since Snowden's plug, Ghostery has expanded its offerings to additional devices and operating systems. Along the way, Ghostery has grown into one of the more popular browser extensions for the privacy-minded web surfer.
Today, Ghostery announced a new version of its browser for Android and iOS, saying that the move brings "the full browser ecosystem of its parent company Cliqz to Ghostery users and providing a fast, private, tracker- and ad-free mobile browsing experience."
While Ghostery's built-in ad blocker probably won't win it many friends in the mobile advertising space, ad-averse consumers are another story. Such users also will likely appreciate the additional insight the browser gives them on who is tracking their usage and the ability to easily block (or unblock) those trackers.
The feature of greatest utility to mobile porn surfers specifically may be "Ghost Mode," which prevents the sites a user visits from being recorded in their browser history. The browser also integrates the private search engine operated by Cliqz, which the company describes as "entirely independent and works with its own web index."
"Cliqz does not store any personally identifiable information and works with sophisticated anonymization techniques, meaning users' search queries remain completely private," Ghostery stated in its press release announcing the new Android and iOS versions of the browser.
The browser also offers a "mobile data saver" function, which enables users to choose to load pictures only when their device is connected to a WiFi network to conserve mobile data usage and a password manager feature which "facilitates logins with a master password." (With the iOS version, this function is compatible with Touch-ID and Face-ID.)
Jeremy Tillman, Ghostery's Director of Product, posited the privacy browser as a boon for mobile users for reasons which go well beyond its privacy and security benefits.
"Today's mobile web is increasingly bogged down by a pervasive ecosystem of trackers that clutter websites with ads, consume huge amounts of mobile data, violate users' privacy, and even drain batteries," Tillman said. "Users are paying for these unseen costs, not just in a poor user experience, but in their phone bills."
The new iOS and Android versions of Ghostery are available in a wide variety of languages within the Google Play Store and the App Store. For more information on the browser and its features, visit Ghostery.com.