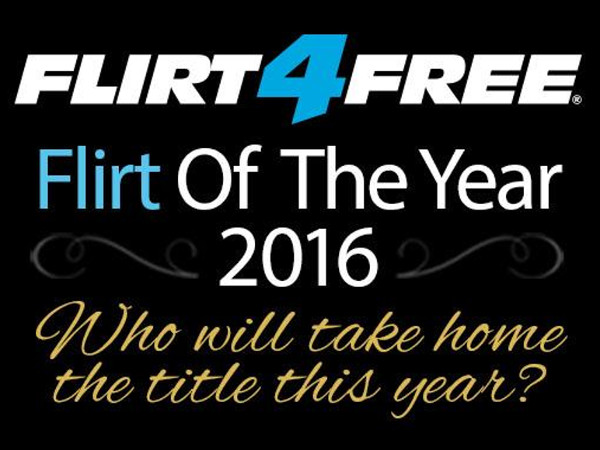 WESTLAKE VILLAGE, Calif. – More than $50,000 is up for grabs during live-cam network Flirt4Free's annual Flirt of the Year contest.
The competition, which kicked off in October and runs through December, is designed to both celebrate and challenge the cam hosts who broadcast on the network. Models have been working extra hours, customers are voting daily for their favorites and the FOTY Customer Raffle is paying out thousands of free credits each week.
This year the "Super Vote," which allows customers to purchase an unlimited number of votes, has been updated. Customers may "Super Vote" as much as they want, but free votes are limited. Half of each 50-credit Super Vote goes to the model as a tip, and half goes into the Viewer's Choice Prize Pool. The pool's size is unlimited, causing lots of excitement each day as it grows. On Dec. 8, the pool held nearly $30,000.
"It will definitely grow bigger and bigger as the contest 'climaxes,'" said F4F Director of Product Jamie Rodriguez.
This year's Flirt of the Year Cam Star category winner will win a trip to Las Vegas to represent Flirt4Free at the company's booth during the Adult Entertainment Expo in January. Models and customers alike keep their eyes on the comprehensive leaderboards and real-time ranking updates so they know who's in the lead.
"We have this contest every year to thank our models for all the hard work they've achieved and to reward them for being such an important part of our community on the site." Rodriguez said.
Flirt of the Year rewards customers for their participation, too, and will continue to do so until the final numbers are tallied, with weekly raffles, discounts, and incentives for spending credits on their favorite models. Every week since the competition began, Flirt4Free has given away 5,000 credits by random draw to customers who spend credits on a Flirt of the Year-qualified model.
"Flirt of the Year gives us the chance to show to ourselves how strong we are, how professional and successful," said Flirt4Free cam model Eva Sin. "We have the chance to win big prizes in cash. Some of the models work much more than during [the rest of] the year, and it has great benefits for them. It motivates us and also the customers."
The competition runs through the end of December, so there's still time to influence the outcome. For a full rundown of options available and models participating in this year's Flirt of the Year contest, visit the official Flirt of the Year page.
Affiliates interested in working with the Flirt4Free network may apply at Affiliates.Flirt4Free.com. Performers and studios interested in broadcasting with the Flirt4Free network may apply at Webcam4Money.com.
For all the latest Flirt4Free news and updates, follow @Flirt4Free on Twitter.