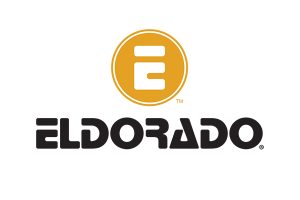 BROOMFIELD, Colo. – Eldorado Trading Company, a distributor of adult toys, lingerie and novelty products, is encouraging adult retailers and others to celebrate International Fetish Day on January 17 to signal their support the for the BDSM and fetish community.
"Retailers who serve the BDSM and fetish community are encouraged to celebrate International Fetish Day on January 18 with a store display promoting popular fetish and BDSM products," Eldorado said in a statement issued Monday. "Retailers supporting their local BDSM and fetish community should plan to include purple decorations in your store display. Fetish community members often wear purple on International Fetish Day to identify one another and encourage kink liberation."
International Fetish Day has its roots in the United Kingdom, where it began in 2008 as "National Fetish Day." The next year, the occasion was rebranded as International Fetish Day, expanding the movement beyond the UK's borders.
Falling on the third Friday of the year, the purpose of International Fetish Day is to raise awareness and acceptance of the BDSM lifestyle globally. Within the UK, the day also serves as an opportunity to protest Section 63 of the Criminal Justice and Immigration Act 2008 – the UK's law criminalizing the possession of so-called "extreme pornography."
"Greater kink visibility and education means fewer customers living in shame and secrecy," Eldorado noted in its statement. Eldorado will share sex-positive BDSM and fetish content on their social media channels throughout the beginning of January in preparation for the upcoming international celebration. Eldorado customers are welcome to share and repurpose all Eldorado social media content on their retail social media pages."
Kink and BDSM communities around the world often stage sex-positive events for International Fetish Day, with the core ethos being one which emphasizes mutual respect and eliminating the shame which is often associated with an interest in kinky or 'unconventional' sex acts.
As one BDSM community member recently wrote in promoting the goal and vision of International Fetish Day: "Let's provide insight in our beautiful lifestyle and finally trade societal fears and prejudices into more freedom, rights and community. No body-, slut-, poly- or kink-shaming any more, no homo- or transphobia, no misogyny and shit – just love and more love for everyone."