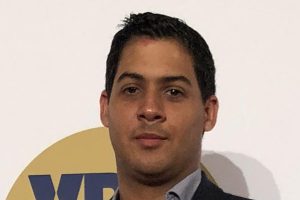 Doxy — the world's most powerful mains-operated* wand massager — has appointed Leigh Dedhar as its first sales director.
According to company representatives, this move marks a significant change in direction for the U.K.-based business.
Doxy founder Will Garland said, "The last five years of launching the company, growing sales and creating new products has been exciting, challenging and rewarding. To keep growing the company and creating products people love, we needed to build the Doxy team. Leigh has a great reputation in the industry and has the kind of drive and insight that we were looking for to help grow sales and build the company."
Dedhar began his career in the adult industry in 2011. His previous roles include stints at Rocks-Off, We-Vibe and most recently Mystim.
"Although everyone says that they're thrilled to move to new role, it really is true of my move to Doxy. I had a brilliant time working with Mystim, and I'd like to say a sincere thank you to Christoph, Jessica and the team at Mystim for their support. While I'm sad to leave such a great team, the opportunity that goes with the newly created role at Doxy was too good to pass up," Dedhar said.
"I'm looking forward to getting stuck in and helping the company achieve even greater success," he added.
*"Mains-operated" means something plugs into an outlet for power. I literally have had to look that up at least three times before, and I still always forget.