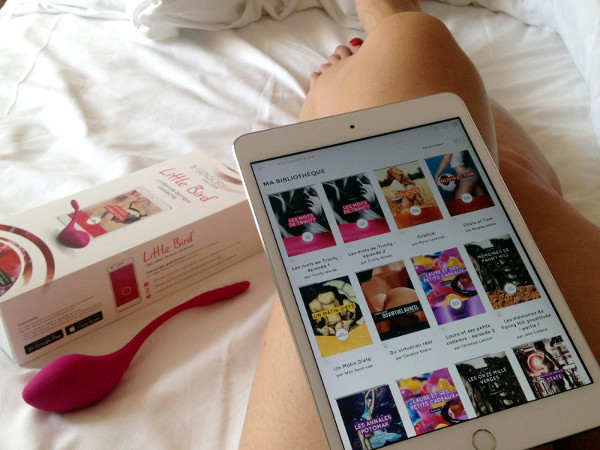 BREST, France – French pleasure product manufacturer B.Sensory has launched a crowdfunding campaign to fund expansion of its award-winning Little Bird G-spot vibrator. The "smart vibe" syncs with erotic ebooks so users can play along with the characters.
"Combining the power of words to the potential of connected objects, this concept speaks to all dimensions of desire — imagination, emotions and sensations — because it is connected to the brain, our first sexual organ," a company spokesperson said.
The Little Bird works with the B.Sensory app, available for iOS and Android devices via a free download. The app connects the vibrator to tablets and mobile phones via Bluetooth, allowing readers to experience 10 remote-controlled, vibrating modes with different intensities. A caress on the mobile device's screen reveals text and triggers the toy's vibrations based on what's happening in the story.
B.Sensory currently offers synced erotica from more than 60 French, Canadian and American authors, all published specifically for Little Bird. The company's catalog includes 300 ebooks in French and 60 in English.
The company hopes the crowdfunding campaign, with a goal of £50,000, will allow it to translate its erotica collection into Spanish and Portuguese, as well as create additional synced media including audiobooks and videos.