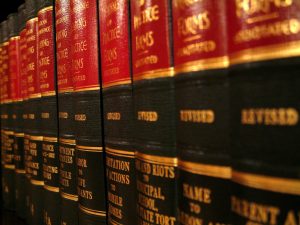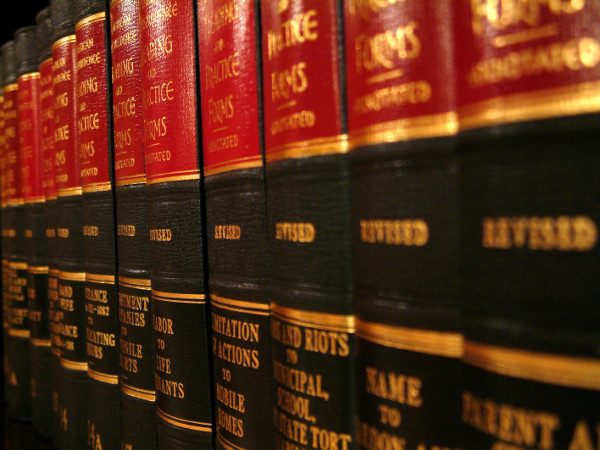 WASHINGTON – For several years now, activists and victims' advocates have been calling for a federal law addressing the scourge of "revenge porn," the nonconsensual distribution of intimate images to embarrass, harass, defame or otherwise damage the person(s) depicted in those images.
With the introduction of the Ending Nonconsensual Online User Graphic Harassment ("ENOUGH") Act, a bill championed by Senators Kamala D. Harris, Richard Burr and Amy Klobuchar, along with Rep. Jackie Speier, Congress now has a federal revenge porn statute to debate.
Since the bill was introduced, I've seen more than a few headlines which suggest the bill is broader than it ought to be, possibly even so broad as to implicate the unauthorized sharing of commercial pornography. Thankfully, reading the bill's actual text quickly dispels this notion.
One of the ENOUGH Act headlines which caught my eye was this one from Fortune: "Revenge Porn Law Could Make It A Federal Crime to Post Explicit Photos Without Permission." It's a headline which is both too much and not enough, at the same time.
The sense in which the headline doesn't go far enough is simple enough to understand: Nonconsensual porn isn't limited to "photos," obviously. To be fair to Fortune, it's probably accurate to say most revenge porn comes in photo form, but the ENOUGH Act clearly covers more than just photos.
The bill's definition of "visual depiction" is drawn from 18 USC 2256(5), which defines the term to include "undeveloped film and videotape, data stored on computer disk or by electronic means which is capable of conversion into a visual image, and data which is capable of conversion into a visual image that has been transmitted by any means, whether or not stored in a permanent format."
The more problematic aspect of the headline is the (likely unintentional) implication the bill covers any explicit image published without the permission of the person(s) depicted – something which, if true, would potentially extend the reach of the bill to commercial pornography shared or reposted by parties other than those which have explicit permission to publish the images.
There are several portions of the ENOUGH Act which limit its scope though, and which appear to preclude the possibility of using it to target publication of commercial pornography.
The act specifically makes it illegal to "knowingly distribute a private, visual depiction of an individual's intimate parts or of an individual engaging in sexually explicit conduct, with reckless disregard for the individual's lack of consent to the distribution."
The word "private" seems an important one in this context, because it's hard to imagine a circumstance in which someone contracted to perform in a work of commercial pornography would have the expectation of that work remaining private. Plus, since porn producers generally require performers to sign a model release (all producers should do so, at least), consent to distribute the images is part and parcel of their production.
While not as important as the text of the bill, the comments made by the legislators sponsoring it are also revealing as to the intended scope and purpose of the ENOUGH Act.
"Perpetrators of exploitation who seek to humiliate and shame their victims must be held accountable," Sen. Harris said in a recent press release. "It is long past time for the federal government to take action to give law enforcement the tools they need to crack down on these crimes."
While a lot of anti-porn activists argue porn is inherently exploitative, my sense is that's not what Harris was getting at in her comments, even if you believe porn producers are out to intentionally "humiliate and shame" the performers depicted in their work.
Rep. Speier's comments on the bill leave even less doubt what sort of behavior the ENOUGH Act is designed to criminalize and punish.
"For victims of nonconsensual pornography, technology today makes it possible to destroy a person's life with the click of a button or a tap on a cell phone," Speier said. "The damage caused by these attacks can crush careers, tear apart families, and, in the worst cases, has led to suicide.
"What makes these acts even more despicable is that many predators have gleefully acknowledged that the vast majority of their victims have no way to fight back," Spier continued. "Even in states that have laws on the books, the average person can't afford to take on these predators in civil courts. Worse are the numerous victims who have mustered the courage and strength to pursue criminal charges, only to learn there is no law that protects them. The ENOUGH Act will fix this gaping hole in our legal system."
I'll leave it to analysts more expert in the law than me to determine if there's potentially problematic verbiage in the ENOUGH Act, or vagueness which could lead to it implicating a wider swath of online content than its sponsors intended, as has been the case with some state laws targeting revenge porn.
I do think it's safe to say, however, based on the text of the bill and the public statements of its sponsors, the intent of the ENOUGH Act is to target only nonconsensual porn, not products created by the porn industry with the explicit consent and knowing participation of adult performers.