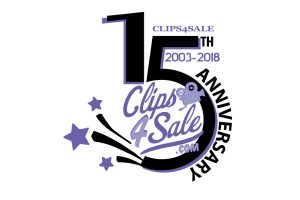 TAMPA, Fla. – Downloadable video clip site Clips4Sale has announced the establishment of a new Chargeback Forgiveness Program. Under the program, Clips4Sale will return any chargeback deductions from January 1, 2018 through June 30, 2018, according to a press release issued by the company on Thursday.
Any chargebacks received in the January to June time frame reference above will be forgiven and included in studios' July 7 checks. Studios will be able to see the amount which has been returned to them by checking their Admin Sales Reports.
Clips4Sale Owner Neil first announced the Chargeback Forgiveness Program was coming in March.
"Our new Chargeback Forgiveness Program will be a great thing for everyone," Neil said. "We're not charging you a percentage fee from your clip revenue to cover it, like other sites. We are offering it at no expense to you. This is just another thing that separates us from the pack and keeps our models and producers happy."
The company said that going forward, chargebacks will appear in studios' Admin Page, but funds will not be deducted from future payouts unless a studio's chargebacks exceed 2% of their gross sales in chargebacks.
"We've found that 99% of studios will be fully covered by allowing up to 2% in chargebacks," Neil said.
The well-established Clips4Sale platform continues to grow and add studios and content at an impressive rate. Earlier this month, the site announced it had broken its own record by adding over 1200 new stores in May.
"We are elated to see that we broke our own record last month signing up over 1200 new producers and models," Neil said at the time. "And, we did it all without incentives. Our stores know we have the best traffic, which leads to more sales and payouts. That's how we keep them happy and posting more to our site than any other site."
Clips4Sale is open to models, studios and all manner of adult video producers, enabling content creators to sell their work directly to consumers. You can open your own studio at: https://www.clips4sale.com/clips/page/openastudio.