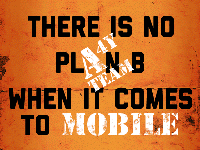 Affil4You takes all the guesswork out of marketing adult content to an international audience via the full variety of available mobile devices. Our expertise includes the understanding and experience of providing content and full billing services in dozens of countries while complying with all applicable law and international processing requirements.
Using our simple sales solution platform, we can turn your global traffic into a significant revenue stream for your company without any up front expense or the continual resources that would be needed for you to establish compliant card less billing options on your own. With a majority of European customers choosing not to use credit cards and forward thinking mobile service providers making alternative billing a very profitable avenue for growth, can you afford to pass up the world class support, state of the art stat tracking and increasing profitability that Affil4you provides for our clients every day?
Contact us now to learn why so many companies are working with Affil4You to turn emerging markets into digital gold mines of recurring profit.
Contact sales@affil4you.com