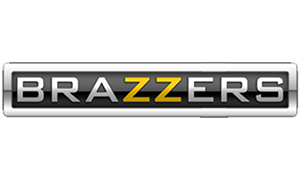 BURBANK, CA  – The industry's leading premium porn brand, BRAZZERS, in collaboration with Trendzz, has just released the most bizarre searches conducted on Brazzers.com by Canadian members. Trendzz asked BRAZZERS about the most shocking, double-take worthy searches conducted by Canadians on the adult site this year. To be classified as 'bizarre' the search terms had to stand out as being infrequently, if at all, used on site and in scenes. Diving into the data, here are some of the most noteworthy findings.
Of all Canadian provinces, the 8 provinces with the most vulgar searches by far are: Ontario, Quebec, Manitoba, Saskatchewan, British Columbia, New Brunswick, Newfoundland, Nova Scotia. Each province itself has at least two unique keywords that were most searched on site above all other provinces.
Ontario was the province with the most unique bizarre search terms that would make you double-take, including keywords like: 'amish', 'coach', 'credit card', 'grandma', 'hipster' and 'emo'. Quebec follows in second place with the most unique bizarre search terms like: 'granny', 'french booty', 'syrup' and 'olive oil'. In third place we find Manitoba with: 'food truck', 'meat rocket', 'sandal' and 'shoe'.
Canadians are seemingly more interested in 'mother lesbians', 'hipster' and 'fisting' this year than last year. Conversely, searches for 'police' and 'milking' decreased by 53% and 22% respectively since last year.
Since it was founded in 2004, Brazzers has become the world's number one brand in online adult entertainment. With over 7000 scenes, 30+ sites and 1600 porn stars on its network, Brazzers remains the industry leader recognized by its unique and uncanny storytelling featuring fan-favorite porn stars in high-end original content.
ABOUT TRENDZZ
Trendzz is the safe-for-work voice of adult entertainment brands and performers worldwide providing an alternative perspective on sex, health, wellness, tech and pop culture trends. In association with the adult industry's largest talent and brands, Trendzz provides original safe-for-work content and behind-the-scenes information that has previously been scarcely available to the public.