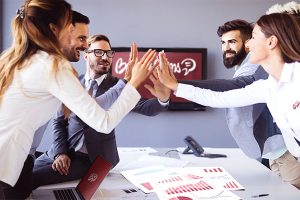 SPONSORED POST
By Katy
Senior Affiliate Manager, BongaCash
We live in an age of information growth and rapid technology development. Never before has there been such pressure for businesses to adapt on a dime and adopt new technologies seamlessly, all in order to remain competitive.
BongaCams is a prime example of an adult website working to integrate new ideas and approaches – and succeeding.
The site was launched in 2012 and was listed as one of the Alexa's 100 most visited websites in the world by 2015, as well as being one of the most visited adult websites on the internet.
Consumers have been able to use Bitcoin on BongaCams as a payment method since 2014, right at the time when PayPal and Microsoft adopted it as well. Starting this past January, it's possible to use almost every cryptocurrency on the site, including Litecoin, Ethereum and many others. This allows users who value their privacy to have numerous alternative ways to pay for almost everything the site has to offer.
Additionally, in one of the most recent updates, BongaCams added cryptocurrency as a payout method for both affiliates and models. It allows them to receive payouts in Bitcoin, Bitcoin Cash, Ethereum, Litecoin or Ripple instead of traditional payout methods.
The integration of cryptocurrency payments and payouts is one of the many factors contributing to BongaCams' rapid growth. Fresh developments based on the last trends in tech, design and user interface are constantly being integrated into the site, leading to new available features for models, members and affiliates.
As a consequence, BongaCams has received many awards including Best European Cam Site (2016), Best Russian Adult Webcams Site (2017), Best Live Cam Affiliate Program (2017), and Company of the Year (2017). Moreover, BongaCams' global Alexa ranking has risen from 89 to 65 in just three months – the website is popular all over the world, especially in the U.S., U.K. and Russia.
What does the future hold for BongaCams? Technology is constantly changing the business landscape, and it's not enough to just be informed about new developments. It is necessary to put resources into both identifying and implementing them. The ability to adapt to everything new is crucial, and BongaCams will keep surprising its audience with new cutting-edge updates and features.