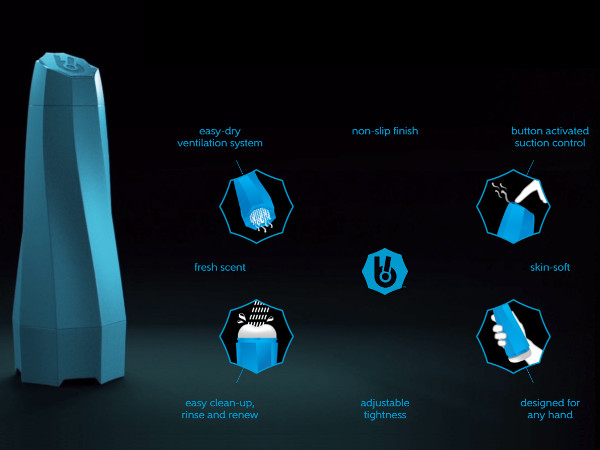 AUSTIN, Texas – The second-generation Blewit! Pleasure Trainer features intensified suction along with faster, easier cleaning and drying. It also features a new, lower suggested retail price: $49.
"After a successful launch year, we went back to work on refinements," said Chief Executive Officer CT Schenk. "I'm confident we've turned a great product into something even better.
"The retail value of the new Blewit! is $99, but we're offering it at $49 instead because I started Blewit! to bring open conversations and explorations of sexuality to as many people as possible and to challenge the taboos and stigmas that keep people from fully owning their pleasure," he continued. "Everyone deserves easy and shame-free access to affordable and high-quality pleasure products. Our goal is to remove as many barriers to entry and accessibility as we can."
The Blewit! Pleasure Trainer mimics the sensations of partnered sex. The device can be used for pleasure and as a training tool to improve sexual performance. The new Blewit! incorporates adjustments to the internal structure and drying dock for easier cleaning and quick-dry ventilation. The designers also fortified the suction system that creates a one-way vacuum suction stroke.
For more information, visit Blewit.com.