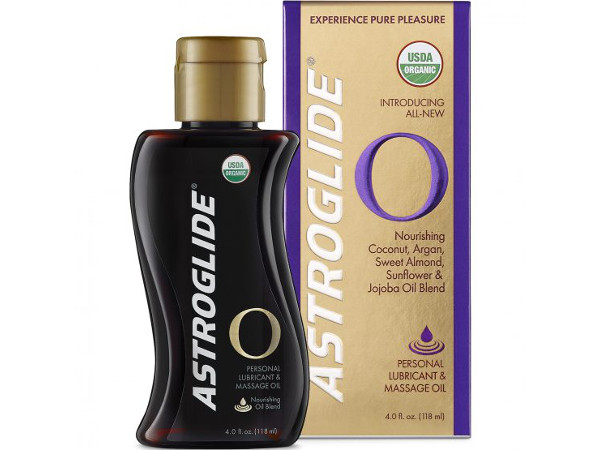 VISTA, Calif. – Paradise Marketing has released in the Astroglide line of personal lubes: Astroglide O, a USDA-Certified organic, oil-based product. The lube combines ultra-hydrating plant-based oils including coconut, argan, jojoba, ylang-ylang and sweet almond.
"The organic, all-natural products are quickly gaining traction in the lube market, and it doesn't get better than Astroglide," said Dennis Paradise, president of Paradise Marketing. "Customers will love the texture, the aroma and the fact that the rich emollients are perfect for use as a massage oil, as well."
A unique blend of 99-percent organic, lightweight oils with a  delicious coconut scent, Astroglide O is available in 4 oz. bottles, 72 bottles per case. If used with condoms, the product is best suited to the non-latex variety.
"The next-level of lubrication is here and, as Astroglide is a top-seller at Paradise, we urge our retailers to try out this new item in front-of-store promotions and front-and-center on the shelf," said Paradise. "There's nothing out there quite like it on the market right now, so it's a prime opportunity to support Astroglide O in stores."