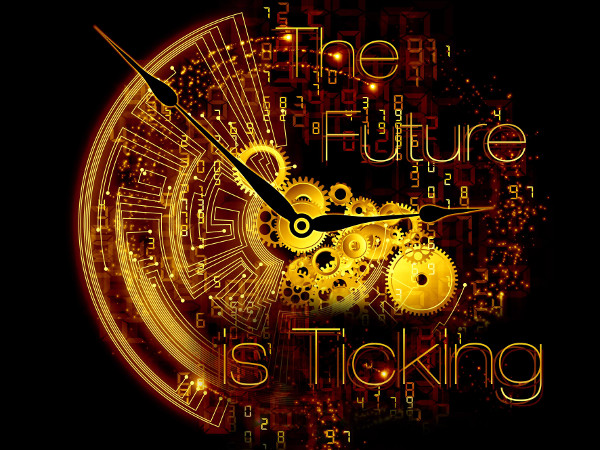 By Daniel DiLallo
Special to YNOT
"Artificial realities" — virtual reality, mixed reality, augmented reality — along with haptics and artificial intelligence are changing the way humans interact. All of them will be important for adult entertainment in the very near future. Some companies are experimenting with new ideas; others, like VividVirtual, already have full-blown, evolving systems up and running.
How may the new technologies be put to use in the adult industry? Let's take a look.
The future looks exciting for camming. How will the various technologies — haptics, VR, MR, AR, AI, etc. — be applied?
At AVN's 2017 Adult Entertainment Expo, we saw a lot of haptics companies coming forward with their new hardware, giving us a glimpse into the future of human interaction. Regardless our individual stance on this topic, in-person, physical interactions are becoming a thing of the past. Of course, physical relationships will not go away soon or completely, but they're certainly becoming less necessary in our day-to-day lives.
The more technology advances, the more we are able to replicate physical interactions. I sat down with representatives of Kiiroo, one of the leaders in the haptic/teledildonics space, and we spoke about their technology: where it is, where it's going and how to integrate it with The Kim Kardashian Superstar VR Experience for VividVirtual.com. 3xStudios Chief Executive Officer Adam Block started fingering Kiiroo's male device, called Onyx, as VixenVR CEO Jimmy Hess played with the female device, the Pearl. Hess proceeded to give Block a hand job right there on the showroom floor.
I could tell by the looks in their eyes this hardware is going to explode one day soon.
Will all the technologies be available at once, or will they will be phased in?
When dealing with cameras, there will always be a steady increase in quality, just like when you buy a new cellphone: Usually, a new phone will have an upgraded camera. The two leading cam companies to keep an eye on are Lucid and Terpon. Both make products of great quality.
I recently took a closer look at Terpon's new 4K live-streaming VR cam at two different shows. Terpon has partnered with VRClubz to bring private lap-dances from world-famous gentlemen's clubs to users' homes worldwide. The purpose is not to replace gentlemen's club experiences, but to maximize profits for the gentlemen's clubs.
String Showbar, in Oslo, Norway — named International Club of the Year at the 25th Anniversary Gentlemen's Club Expo in Las Vegas earlier this year — now entertains virtual guests.
VR camming already is transporting users to camgirls' bedrooms and gentlemen's clubs' private dance rooms. Pretty soon, with the haptic technology being developed right now, you will not only see what's in front of you, but also feel what's in front of you.
Will users of camming sites be able to choose between human and robotic models in the not-too-distant future?
Yes. Whenever there's a demand, there will be someone there to fill it. Robotic/AI fetishes exist already, as a matter of fact. Have you seen My Sex Robot? The Netflix documentary gives you a little insight into this niche market.
But there will be bigger revenue gains for the company that creates AI models so lifelike and tailored to what that users want that users won't realize or care the models are AI. We all hate automated services when we call up and get an AI operator, but we can't deny the voices are getting better. Their awareness is getting better, and in 10 years they will evolve way more than we can envision today.
Now, what about if a cam model knows exactly what we want and looks exactly the way we want her to? What if we are able to change her outfit, her look, her hair color, her environment instantly from bedroom to shower to outdoors, and she knows everything about us and will do anything we want to please us? Oh, and she is always available. Check out the movie Blade Runner if you haven't already.
Projection-mapping onto people and objects is coming soon, as well.
At what stage are robotic/AI models today?
An AI robot recently became a citizen of Saudi Arabia. That was a historic first. I feel that describes the present stage perfectly (even if it was a promotional stunt).
What should camming companies do to get ready for the evolution?
Embrace and adapt. People love new technology. Do not be dinosaurs denying the meteor is coming. Instead, prepare for the impact.
Are any AI companies considering partnering with camming companies?
Several cam companies are working with AI development companies already and several leading cam girls are part of the prototyping phase, which requires a lot of testing. Reya Sunshine is leading one prototype. Her project, Reya's Room, is an AI-driven camming room meant to give users exactly what they want. I saw an early prototype at this year's Gentlemen's Club Expo. It was very impressive.
Daniel DiLallo is a former Activision game developer now known as an adult industry pioneer in VR and AR. He is the creative director for 3x Studios, which achieved prominence with its work on blockbuster games including Transformers, Guitar Hero and Spider Man. 3x Studios works exclusively with Vivid Entertainment toward the common goal of redefining what adult entertainment can be. To see their work, visit VividVirtual.com. DiLallo welcomes readers' questions and may be reached at dan@3xstudios.com.