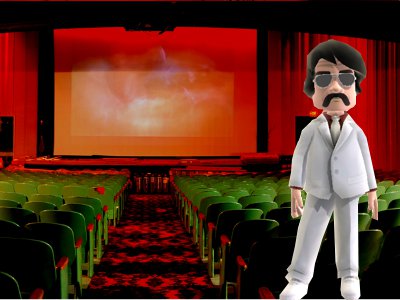 By Peter Berton
CYBERSPACE – Ah, XXX movie theaters. The only option for lovers of moving-picture porn before the advent of VHS, DVD and the internet, adult movie houses now seem somehow quaint and definitely doomed.

Not so fast, though, according to one diehard fan. Although many XXX theaters have bitten the dust, others have found new life with exhibitionists who want to do much more than just make out in the second balcony.
Dr. Emilio Lizardo documents everything on his Journal of Adult Theaters blog. Luckily, the doctor was in when YNOT stopped by.
YNOT.com (arching one skeptical brow): Are you a real doctor?
Dr. Emilio Lizardo: No, I am not a real doctor. I just play one on the internet. Yes, I do sort of look like my avatar.
I function as the one-man band behind the curtain at Dr. Emilia Lizardo's Journal of Adult Theaters, the most popular and detailed blog devoted to the hetero adult theater scene worldwide. I edit, format, create the artwork and consult with adult theaters. I also correspond with readers and field reporters, and I advise couples who are thinking about jumping into this thing of ours.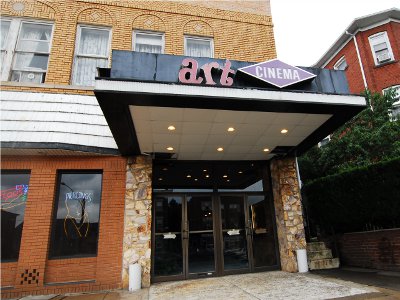 To date, the site contains more than 1,700 reviews and reports from the adult theater scene, dating back to 2009. The site is driven by contributing reporters; since 2009 I have had more than 200 different contributors who have filed reports. This, coupled with my 30-plus years of attending adult theaters across the country and my experience gained in those years, forms the foundation of the journal.
What does the journal cover?
It covers exclusively the hetero adult theater and adult bookstore landscape with a global perspective. The site is driven by submissions from everyday people and couples who are regulars at their local adult theater, or who make special trips to one of the more popular adult theaters located throughout North America and Europe.
The reports may be "flash reports" detailing actual events, "field reports" profiling a specific adult theater or "blasts from the past" reminiscing about visits a contributor made years ago. I also contribute "house call reports" based on my visits to theaters and editorial content, and I maintain a database of all active adult theaters I am aware of in North America.
You seem very passionate about the project.
I launched the Journal of Adult Theaters because there was a void in a national perspective about the adult theater scene. I started by contributing reports to my good friend Brent's Yahoo Group Brent's Theater Tails, which primarily focuses on the very strong Portland, Ore., adult theater scene.
During one of my business trips to Portland, over dinner I bounced the idea off Brent for a blog that had a national POV. We both thought the idea had some legs, and when I got back home I built the initial version of the site and published it.
Who is your target audience?
I position the reports and articles at the journal toward people and couples who have thought about going to an adult theater but have not done so. With some guidance, some hints on etiquette and managing expectations, their trip to an adult theater can and will be a positive one — hopefully the first of many.
Thirty percent of my readers are male-female couples. This shows me the interest is there from that demographic, and I want to help promote that growth within this thing of ours.
Many people assume adult theaters have no cachet anymore. Based on your blog, it seems the theaters have become home to a new form of casual and public group sex. Is that correct?
Correct. Adult theaters and what they represent have changed pretty dramatically over time. In the 1960s, '70s and part of the '80s, theaters were the only source for XXX movie and video content. Today, they exist as subset of the swingers scene, as well as the casual and public sex scene.
Many adult theaters operate as private clubs, since many communities frown upon any aspect of anything public when it comes to adult theaters.
What kinds of sexual antics take place at today's adult movie houses?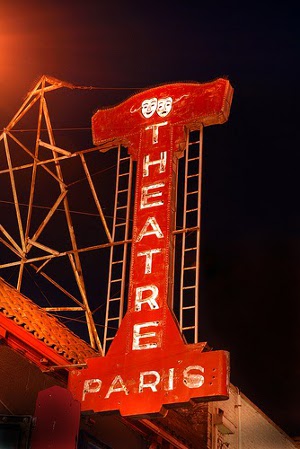 This is a tricky question, and by no means am I trying to dodge the question. I am not that clever. Each adult theater has its own persona, and that drives what may happen inside the theater.
For example, the top adult theater catering to male-female couples, in my opinion, is the Art Cinema in Hartford, Conn. This Art Deco theater dates back to the 1920s and has a large balcony that is exclusive to male-female couples — a place where they can relax with other couples. It has a swingers club vibe, which makes the theater pretty unique.
Most other popular adult theaters have couples-only sections designed to allow couples to feel comfortable without being in the midst of single guys if they don't wish to be. Some couples love the attention from the single patrons, and if you look long enough, you'll find a theater that will suit that interest, as well.
Is it pure luck to find ad hoc sexual gatherings, or is there a process or system to it?
This is true now, as it has always been: Friday and Saturday evenings are prime time in adult theaters. If you wish to find the best odds of coming across a great adult theater scene, this is the time to be there.
I have encouraged the adult theaters I have worked with or whose owners I know to embrace social media to help promote their business, because social media is one of the best ways to maintain a dialog between and with their customers. Via social media, theaters can notify their customers when and if something interesting will occur at their theater — an upcoming special event or appearance, for example.
The other key aspect to this process, from a consumer perspective, is what I call "Dr. Emilio's Golden Rule": Be patient in an adult theater. An investment of your time eventually will pay off with what you are looking for in this thing of ours.
What is the most outrageous thing that has occurred in an adult movie theater, as far as you know?
I have seen some strange things inside adult theaters, and that could be a separate article in and of itself.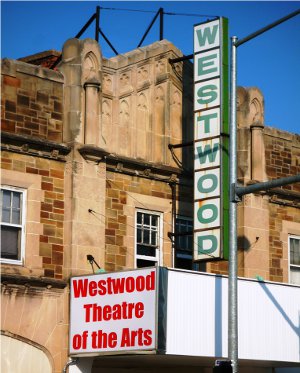 I know of one situation in particular in which one woman banged more than 500 guys over the course of five days inside a popular Midwest adult theater. This happened several years ago, but I have yet to see a performance of that scope since nor will I probably ever again. Crazy.
Has this niche given new life to what was a dying industry?
Undoubtedly. I consult with two of the most popular adult theaters in the country, and in both cases their business is growing. One theater's male-female couples business is up more than 50 percent over last year at this time. The other theater has invested a ton of money into refurbishing a classic old theater into one of the premier adult theaters in the country. They would not have done this without the business plan to support that investment.