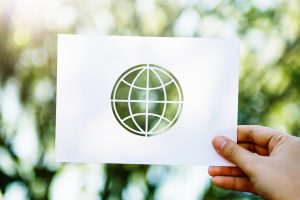 While media coverage in the United States has focused on the proposed public health crisis declarations against porn and state-mandated fees to view online adult content, a war against basic porn access has been raging in other parts of the world. For example, the Bangladesh Telecommunication Regulatory Commission has confirmed the banning of 55 pornographic websites in the name of internet safety.
As reported by the Daily Star, this follows the banning of 1,523 adult-oriented websites by the government last month. The High Court of Bangladesh has ordered on November 19th a full blocking of pornographic material from the country for six months. This was fueled by a survey by the non-government organization Manusher Jonno Foundation that suggests that 77 percent of Dhaka school-aged students were addicted to porn.
Bangladesh authorities are projecting full compliance with the court order by March.
In India, there is significant debate about the necessity of an anti-pornography law. Nobel laureate Kailash Satyarthi told the Times of India on Sunday that "The new generation is getting morally ruined by pornographic content flooding online media. At present, there is no law binding on data providers to completely stop the flow of pornographic content." Satyarthi is calling for a United Nations convention that would legally compel member nations to draft laws against pornography, child trafficking and child sexual abuse.
Satyarthi received the 2014 Nobel Peace Prize with Malala Yousafzai for their struggle against the suppression of children and for the right to childhood education.
In October, India re-enacted its ban of porn, ordering a ban on 827 adult sites. Free access to porn had been in place since 2015, when the Department of Telecom dictated that internet service providers were free to not disable links to known domestically-hosted sites if the sites did not host exploitative content featuring persons below the age of consent.
In Japan, the three largest convenience stores have all agreed to stop carrying adult magazines by August. While the chains – 7-Eleven, Family Mart and Lawson – claim that a diversifying customer base necessitate the change, the possibility of embarrassment with the projected large number of foreigners expected in 2020 for the Summer Olympics and the Paralympics is a more likely culprit.
One commenter told the Japan Times that "To halt sales of these magazines will put greater pressure on the publishing industry to impose voluntary restraints, and I think freedom of expression may suffer." With convenient stores being the leading retail point for printed media in Japan, a ban may effectively undercut the adult magazine industry in the entire country.
"The convenience stores have been a visible and easy-to-access sales channel for all publishers, and any efforts to weed out certain genres will affect the magazines' business," an unidentified journalist told the Japan Times. "At a convenience store recently, I was surprised to see that Friday, Flash and Spa magazines were being displayed in the adult magazine corner. These are not erotic books in a strict sense, and this gave me the impression that convenience stores have no clear policy about how they are going to restrict sales."
While all of this seems dire for porn lovers, there is a silver lining of sorts. In India, a recent analysis found that there has been a 75 percent increase in porn viewing in Hyderabad from 2017 – India's fourth-largest city.
Photo by rawpixel.com from Pexels