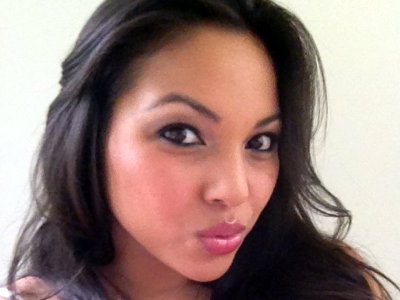 By Stewart Tongue
YNOT – Adrianna Luna has dabbled in BDSM during a few of her films, but in the newest scene, she jumps feet-first into the full lifestyle with a performance for TheTrainingofO.com. The scene was shot during a week-long training program design to introduce submissive females into the rigors and joys of BDSM.

For her initiation, Luna was paired with Dom Derrick Pierce. She said she enjoyed the submissive role so much, she now is ready to take on more performances for The Training of O parent company Kink.com.
"I wasn't very familiar with BDSM until I did this role," Luna said. "I'd done a little before, but nothing compared to the training I did for Kink.
"I was excited to do my first two days of training with Derrick Pierce as my Master," she added. "He's my favorite male talent to work with, and I knew I would be able to put my trust in him as my Dom. It was very challenging, both mentally and physically, but at the end of each training day I was intrigued to push myself further and overcome any mental obstacles or fears that I had."
Luna filmed a series of four scenes for Kink.com, each documenting a training day. The first scene is live on TheTrainingofO.com. The second scene will appear on Kink.com.
"I'm really proud of this shoot because I was able to face a lot of my fears and learned to push through discomfort to find pleasure," Luna said. "It's definitely a side my fans haven't seen from me yet, and I really hope they enjoy it.
"I still have a lot of work to do to strengthen my mind and process the different sensations, but I'm eager to continue my journey into BDSM."
The Training of O and Kink.com are part of the Kinky Dollars affiliate program, which pays 50- to 60-percent recurring revenue share or $30 per join.