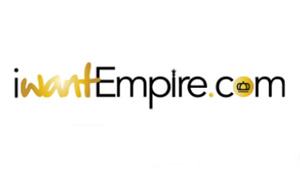 LOS ANGELES, CA – The iWantEmpire is pleased to welcome 53 new artists who have recently joined its network of popular sites by opening individual stores. Each artist contributes their own unique style, making the lifestyle brand even more prolific and inclusive as it continues to expand to offer its artists and fans everything they want!
The newest artists to the iWantEmpire include Miss Lolo, MistressPayne, Urphattiddiedsmokebud, AlexiaBlaire, Honey200, GoddessE, Goddess Natasha, Powerful Viking, rubylabelleex, VanSaturn211, Nauhty_girl, Kitty_creme, MaleFamilySecrets, BrattyJustine, Your Majesty, bigtitsbellauk, rubysinclaire, latinotransman, StephWhite, SeductiveSophie, QueenKoddi, Elegant Dream, horrortwink, Mistress Silk, Princess Brooke, GoddessHestiaX, DominaLyra, florabella, Britishmodels, msthangxo, Adrianamayaxxx, KayRose, inablack, Anisya, OfficialHolleyLeaXXX, Dirty Hot Wife, Bianca_curves, Georlyvi, sexysparklelee, Alexanova, MezriaMaeAdams, JaxtonWheeler, clarebeauty, Ramona_Reed, Dark Lair Productions, alexajoeltomas, 1Goddess Raven, Peachiepie, Herrin Lady Sarah, bollywood_bangbang, SkylarQuinn, BigTopSexy and GoddessXXKendall.
For immediate access, select any of the links above.
"It is always a great thing to see artists achieving independence, actualizing their goals and experiencing the best life has to offer," said Jay Phillips, Vice President of iWantEmpire. "Everyone is invited to open a store and start building their own Empire to create passive income for the rest of their lives! On behalf of our fan's diverse tastes and preferences, we are pleased to welcome all artists onto the world's most diverse and welcoming platform. We have built these sites for you; you are our inspiration, and we want to see you succeed!"
The artists joining the iWantEmpire each celebrate a unique and varied style of artistry that ranges from eccentric performer to shy trans schoolgirl, empowered executive to financial dominatrix, gay porn star to tickle master, body worship enthusiast to acousticophilia. They make up the diverse and comprehensive offerings which allow the iWantEmpire to celebrate the fantasies and wide-ranging interests of fans around the world.
The iWantEmpire brand operates a number of adult sites, including the leading amateur, fetish, and porn star clip site, iWantClips which offers a truly elite experience. Its other sites are iWantCustomClips, which offers users the ability to direct their ultimate fantasy by choosing the artist, the outfit, scenario, and more, along with the new mobile chat service, iWantPhone, which provides an up close and personal connection between artists and their fans.
For more on the iWantEmpire, visit iWantEmpire.com.
About iWantEmpire:
iWE, the art of sex! If you want sexy clips, flirty phone calls and exclusive behind the scenes social feeds – we have what you Want! Founded on a deep respect for forward-thinking, sex-positive performing artists, and a love for state-of-the-art technology, the iWantEmpire and its subsidiary sites, iWantClips, iWantCustomClips, and iWantPhone are the world's leading independent fetish, cam girl, amateur, gay, trans, and porn star clip / custom clip and phone chat websites. The innovative network provides its artists with the highest payouts, daily payouts, vanity URLs, and other exclusive marketing tools. If you make clips, take custom clip order, provide phone chat or want to sell a subscription to your social feed – you will want to join iWantEmpire and optimize the monetization of your business, and take your income to the next level. Own your content. Own your future!