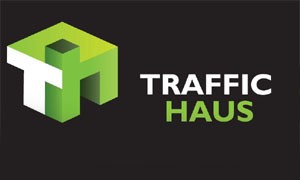 SAN DIEGO – TrafficHaus has signed on as Diamond Sponsor of this weekend's Internext 2016 expo Jan. 15-19 at the Hard Rock Hotel & Casino in Las Vegas. The company will showcase ReviveAds, the industry's first effective ad block prevention tool to feature a real-time bidding system for a comprehensive solution to ad block revenue loss. In a series of interactive events, attendees will learn how they can bypass ad blockers and regain access to 150+ million ad block users – all while boosting revenue.
The TrafficHaus team will kick off Internext Day 1 with the AFC Playoff Party at the Hard Rock Hotel Pool Villa, suite 30208, from noon-5 p.m. with a special noon-1 p.m. ReviveAds spotlight. From 4-7 p.m., attendees are invited to learn more and check out the rest of TrafficHaus' proven tech innovations at the Meet Market table in Festival Hall.
On Jan. 17, TrafficHaus will host a Bloody Mary and Mimosa Lounge at the Pool Villa, suite 30208, from 10 a.m.-3 p.m. to promote easy, lubricated conversation and will present a one-hour Partner.TrafficHaus and DigiRegs spotlight at noon. Attendees will learn about the company's partnership with digital copyright protection program DigiRegs is helping content owners protect their intellectual property while fighting piracy online.
From 3-4 p.m. later that afternoon, TrafficHaus will host an official Company Showcase of ReviveAds in Meeting Room 4C and will give attendees a hands-on look at how this ad block workaround helps publishers regain revenue lost to popular ad block software.
To end the show with a buzz, TrafficHaus will reopen its Bloody Mary and Mimosa Lounge from 10 a.m.-3 p.m. in the Pool Villa, suite 30208, and will keep everyone's cups full for Internext's final noon-1 Partner.TrafficHaus and DigiRegs spotlight.
"TrafficHaus has rolled out an impressive array of technology over the last 12 months and we're kicking off the New Year with one of our proudest developments," TrafficHaus Sales Director Jake G. said. "Internext 2016 will be a valuable platform on which we can showcase ReviveAds and its key benefits while also making sure everyone has a grand time on TrafficHaus' dime. We look forward to partying with clients and meeting with new and potential partners all week long – be sure to get first in line!"
To learn more about ReviveAds, visit http://reviveads.com or contact your preferred TrafficHaus rep today.
For more information, please visit https://traffichaus.com.