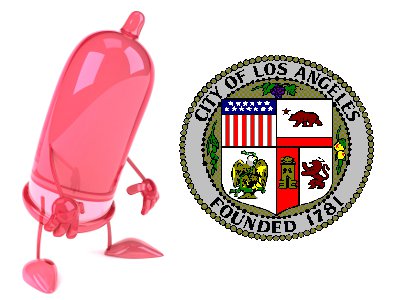 CANOGA PARK, Calif. (YNOT Wire) – A group of Los Angeles-area businesses and individuals opposed to Measure B, the so-called "safer sex initiative" on the Nov. 6 Los Angeles County ballot, has launched a campaign aimed at helping voters just say "no."
"No on Government Waste" is backed by a broad-based coalition of business organizations, entertainment companies, community activists, adult entertainment performers and healthcare advocates who oppose Measure B's plan to create an underfunded government inspection program diverting badly needed resources from local community clinics and underserved minority communities. The coalition plans to launch a website offering education and information about the issues.
"There is a clear path to win this campaign [and defeat Measure B]," said Diane Duke, chief executive officer for the FSC and a member of the No on Government Waste committee. "The key will be to educate voters about the harm to performers and the taxpayer expense that comes with this flawed measure."
Los Angeles County estimates the initial start-up costs for the inspection and permitting program would total more than $300,000 per year in administration, salary and benefits for county inspectors. At the same time, Film LA Inc., the film-permitting arm for Los Angeles County, estimates fewer than 480 permits will be issued for adult film shoots during the first year. That means the permitting program could lose money from the outset.
Measure B also stipulates standards for conduct on sets during filming, among other things requiring performers and crew members to wear gloves, goggles and lab coats.
"The adult entertainment industry has the most aggressive and comprehensive testing and reporting program in the country," said James Lee, spokesman for the No on Government Waste committee. "It's an industry that acts swiftly and responsibly in shutting down production nationwide at even a hint of a positive test result. What this is really about is creating another government bureaucracy, regardless of what it means for county healthcare services, and driving production-related jobs out of an area with stagnant job growth.
"The people of Los Angeles County can think of a lot better uses for the time of first responders, county health inspectors and other government personnel than hanging around an adult film shoot checking for condom usage," Lee added. "Measure B is seriously flawed and is going to cost taxpayers money — and cost them critical health services."