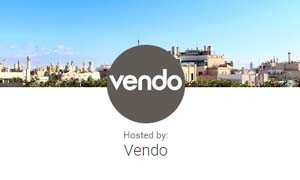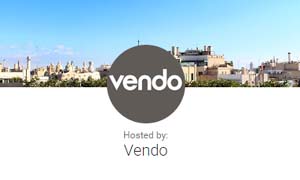 Cyberspace: What the leaders are doing in 2016 was the most attended educational panel at InterNEXT this year. Four times as many people tried to attend as there were seats available. "The seminar was so successful that we wanted to open it up to a wider audience. We had trouble accommodating everyone at InterNEXT so we decided that a webinar would be the best platform to invite more people from the industry to participate from the comfort of their own homes and offices," said Thierry Arrondo, Managing Director of Vendo.
Panelists include:
Rick Pechter, Sr. Director Advanced Analysis & Data Mining at MicroStrategy
Thierry Arrondo, Managing Director at Vendo
Carl Burckhardt, Vice President of Marketing at Kink
Thomas Skavhellen, Chief Brand Officer at PlugRush
The webinar discussion will expand on the three major topics discussed at InterNEXT:
Dynamic Pricing and how it could increase profits by up to 10%,
Artificial Intelligence and how to use your data to make you more moneyand Decision Support Tools that help you remove the clutter from your everyday reports and make better decisions.
The webinar will feature panelists from both inside the industry and mainstream. Participants will get the opportunity to watch the live discussion with the panelists and ask their own questions as well.
The webinar will be held on March 10, 2016 from
Los Angeles 10:00am PST to 11:00am PST
Montreal 13:00 EST to 14:00 EST
Barcelona 19:00 GMT+1 to 20:00 GMT+1
Register at: https://goo.gl/oP11mq