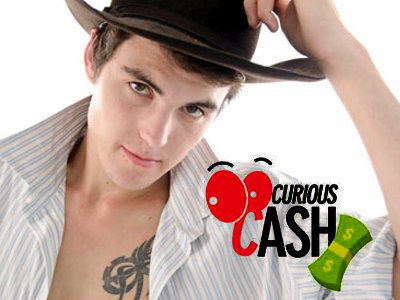 BRISBANE, Australia (YNOT Wire) – More accolades and recognition for CuriousCash, this time in the form of a nomination for the prestigious Best Gay Revenue Program award bestowed each year by the YNOT Awards. The award-winners will be announced Sept. 25 during a gala dinner ceremony in Budapest, Hungary.
Founded in 1999, CuriousCash has served up exclusive male content for 14 years. The affiliate program is celebrating its 14th anniversary by paying webmasters a 66-percent revenue share during September.
CuriousCash's flagship site, AllAustralianBoys.com, is Australia's largest and most-awarded all-male website. It focuses on genuine Aussie sports jocks and athletes.
"We are honored to be nominated for this award," Chief Executive Officer Curious Tim. "Connor, Jay and their YNOT team have support the industry in so many ways, for so many years.
"Recognition is one thing but winning is another, especially when we are up against behemoths much larger than us," Tim added. "Fingers crossed for a win."
The YNOT Awards, now in their fourth year, are determined by an industry-wide vote. Bona-fide members of the adult entertainment industry may cast virtual ballots here.
For more information about CuriousCash, visit CuriousCash.com or email [email=admin@CuriousCash.com]admin@curiouscash.com[/email].