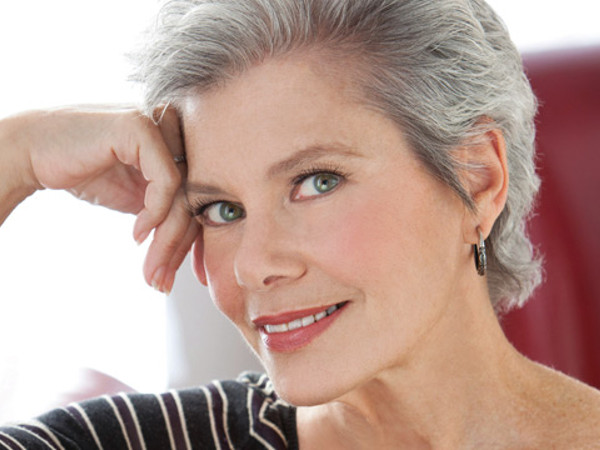 LONG ISLAND, N.Y. – In the context of the adult entertainment industry, heaping praise on directors and producers can be a tricky business. If you're not careful to maintain perspective, you might soon find yourself in the middle of writing an overblown paragraph that compares the work of a director who shot an award winning double penetration scene to the Goodfellas era of Martin Scorcese's career.
When it comes to appreciating the life and work of Candida Royalle, however, not only can you be forgiven for waxing poetic about the trailblazing porn auteur, but you are completely justified in doing so.
Royalle passed on Monday, succumbing to ovarian cancer at the too-young age of 64. Social media was soon appropriately ablaze with expressions of sadness, appreciation and regard from within the adult industry, an outpouring of respect that speaks to the depth and breadth of her influence on her peers.
Even for those who don't much care for porn or the porn industry, Royalle's life story is compelling and remarkable. Long before she directed her first adult film or appeared in any of the 25 films in which she performed during the 70s, she was fully immersed in artistic and creative endeavors.
Born Candice Vadala, the daughter of a jazz drummer, Royalle attended New York's High School of Art and Design and the Parsons School of Design in addition to pursuing a degree at City University of New York. Prior to performing in adult films, she worked with original members of The Cockettes, the legendary San Francisco-based psychedelic theater troupe, before beginning her adult career in 1974.
Royalle established Femme Productions in 1984, making it the first adult entertainment studio owned and operated solely by a woman. Critically acclaimed titles followed soon thereafter, with 1984's Femme, Urban Heat and Christine's Secret serving notice the new studio was anything but porn business as usual.
While best known for her film work, Royalle's contributions to adult entertainment and sex-positive feminism go far beyond what she created for the screen. In 1999, she partnered with Jandirk Groet, a Dutch industrial designer whose prior creative work covered everything from ski boots and TV designs to the cockpit of the Fokker aircraft. Together, Royalle and Jandirk founded the Natural Contours line of personal massagers, which quickly became hot sellers in the personal pleasure device market.
Expanding on the scope of her work, in 2004 Royalle published her first book, How to Tell a Naked Man What to Do, which was hailed by The Village Voice as "bold and empowering" — two words frequently encountered when reading reviews of Royalle's film work, as well, and for good reason.
Throughout her career, Royalle's critics often wondered aloud how it was possible for a woman to be both a feminist and a pornographer. Simply put, Royalle saw no contradiction between the two; there was no reason porn couldn't be "hot" and respectful of the women it depicted at the same time.
At a time when the traditional wisdom wasn't merely that porn was solely a man's world but that it should be solely a man's world, Royalle's vision of erotica made from — and for — a woman's perspective wasn't just outside the box. It rejected the the box altogether.
For such a revolutionary moment, Royalle remained humble and nonchalant in describing the epiphany that began her career as an adult filmmaker.
"Around '83 or '84, I started to think 'Gee, wouldn't it be interesting to do movies from a woman's point of view, movies women could relate to and couples could watch together?" she said during a recent online panel discussion that teamed her with fellow director Jacky St. James and sociologist Chauntelle Tibbals. "The naysayers said [porn] was a boys' club; women aren't interested in porn. But I persisted, and the rest is history."
The rest is indeed history — history that should be embraced and celebrated by the entire adult industry, not just those who identify themselves as feminist pornographers. For that matter, her life and work are worthy of a celebration going well beyond the boundaries of the adult industry, simply because Royalle was so much more than a female porn director.
Royalle represented and embodied the very best things about erotic expression, including the potential of pornography to give viewers — women in particular, but not women alone — more confidence in their own sexuality, a sense that whatever it is they might fantasize about it, they aren't alone or abnormal in harboring such thoughts and mental imagery.
She will be greatly missed, but like all artists who made a profound impact during their lives, Royalle's presence and inspiration will be felt long after her physical death. The women who follow in her footsteps have big shoes to fill, yes — but they also have a clear trail to follow, one brightly illuminated by the legacy Royalle left behind.
[Ed.: Rest in peace, Candice. We'll miss you.]