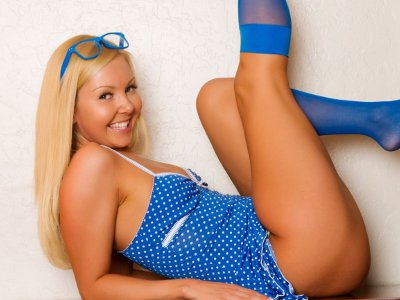 WOODLAND HILLS, Calif. (YNOT Wire) – Adult talent agency ATM/LA and popular solo girl and veteran webcam model Aaliyah Love have announced their partnership for a three year exclusive agency agreement.
ATM/LA represents models from Hungary, the Czech Republic, Spain and the U.S. and assists talent in securing media exposure on the web, DVD distribution, radio and television.
"I am really excited and honored to join Mark 'Blazing' Schechter and the team at ATMLA," said Love, who over the past year has shot for adult companies including Girlfriends Films, Manwin and Bang Bros. "I have never had an agent before, but I have been doing business with Mark for AaliyahLove.com for over four years now, and I trust him completely. I think this change is exactly what I need to take my porn career to the next level, and I am very excited and ready to see what 2013 brings."
Adult industry veteran Schechter, owner of affiliate program BlazingBucks, earlier this year teamed with veteran performer Peter North to buy into the agency with the goal of expands operations.
"I have worked with hundreds of models over the years in various capacities, and Aaliyah is at the very top of my most-desired list," Schechter said. "Her work ethics have always been a tremendous factor for the success of her website, combined with her amazing talents with her performances and dedication to her fans has been a recipe for success that will no doubt reward her for many years to come."
Studios interested in booking Love may [email=Mark@ATMLA.com]email Schechter[/email], visit ATMLA.com or call 818-825-1239.