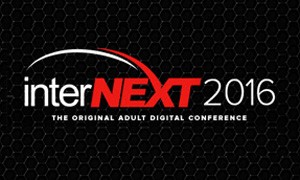 Cyberspace — This years keynote speaker is the CEO of a company that is now in its 16th year and is an exemplar of the way in which an adult brand can gain traction in the mainstream entertainment world. That man is Jim McBride, who founded the site MrSkin.com back in 1999, before many of todays leading companies were even a glimmer in a young programmers eye.
McBrides brainchild has grown into SK Intertainment, the digital media company that oversees such diverse brands as Naked News, Fleshbot and Mr. Man.
AVN asked a few questions at McBride to get a preview of what the CEO will have up his sleeve for Internext attendees.
Are you looking forward to addressing the crowd at Internext?
"To be asked to address Internext is an honor by any standards. As a grown man known as Mr. Skin, though, its an honor beyond my wildest dreams. The adult business has been tremendously generous to me. Its also been more fun than I could have ever imagined. So to speak before the industrys biggest annual event is a privilege and an even bigger thrill than checking out the latest celebrity nudes!"
In addition to McBrides speech and more events listed below, Internext will feature parties and other festive confabs, including the Traffic Dinner on January 16 and an invitation-only CEO Dinner on January 17. To make a great show even better, pre-registration at the show will start a day early. Attendees can pick up their badges on Friday, January 15 and be ready to roll for the first day of the show, which runs January 16-19. The presenting sponsor is Bitter Strawberry, with registration sponsored by Pussycash.
Badge holders will gain admittance to the following events:
Networking affairs, including the Meet Market on January 16.
Internexts robust program of educational seminars featuring experts in all aspects of online business.
The GFY Awards and the Webmasters Jam after party on January 18.
All GayVN at Internext events, including the GayVN Lounge.
A seat at the keynote presentation.
With the show set to take place in just a few weeks, its time now to register for a badge and secure a hotel room. Go toInternext-Expo.comfor more information, or join the Internext Facebook group.