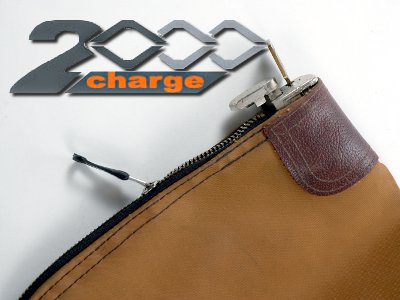 PASADENA, Calif. (YNOT Wire) – September is around the corner, and for the industry that means a busy end of the month moving from one show in Europe to the next.
"2000Charge has been attending these European shows for many years, and this year is no exception," said Chief Operating Officer Ines K. "The European show tour starts Sept. 20 with Webmaster Access in Amsterdam, and then on Sept. 23 moves to The European Summit in Budapest before ending all the excitement at Oktoberfest Gathering in Munich Oct. 1."
2000Charge is looking forward to its European show excursion and is a proud sponsor of both the YNOT Grand Prix at 4 p.m. on Tuesday, Sept. 24, during The European Summit in Budapest, as well as the Oktoberfest Gathering that runs Sept. 29 through Oct. 1.
"2000Charge is finishing our European tour in Munich, Germany, and hopes to see new faces attend," Ines K said. "Oktoberfest is one event that shouldn't be missed, but you won't understand until you experience it firsthand."
The Oktoberfest Gathering in Munich is a phenomenal experience for anyone, but the socializing and networking amongst the swinging of steins and consumption of food is beyond extraordinary. Bonds created while attending likely will be ones that have substance and create a foundation for building an even better business or personal relationship.
2000Charge is looking forward to seeing existing clients and potential new clients in need of an alternative payment solution provider. The company is setting up as many meetings as possible for these three shows, so if there is anything with which 2000Charge can assist you, regardless whether you do business with them, be sure to get in touch.
To RSVP for the YNOT Grand Prix, email [email=Jay@Ynot.com]jay@ynot.com[/email].
For more information about 2000Charge or to schedule a meeting during the shows, drop an email to [email=sales@2000charge.com]sales@2000charge.com[/email].